News and Announcements
Announcement: Modified Addiction Auto Show
Posted: Crazyworm @ Wed May 18, 2011 6:04 pm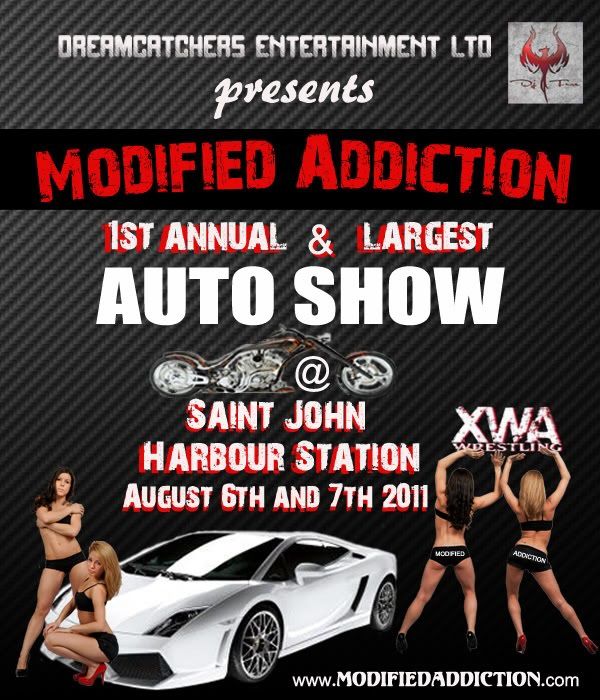 Comments: 1 :: View Comments (Post Comment)
Announcement: 2nd annual rage in the gage
Posted: Crazyworm @ Tue Jul 06, 2010 5:41 pm
http://rageinthegage.webs.com/
Comments: 0 :: View Comments (Post Comment)
Announcement: Atlantic Motorcycle & ATV Show ($1 off coupon here)
Posted: Crazyworm @ Thu Dec 10, 2009 6:28 pm


Check out this thread!!!!
Comments: 1 :: View Comments (Post Comment)
Announcement: Season Ender Party 09!!!
Posted: gixxxerdan @ Sat Oct 10, 2009 2:12 pm
Here we go folks, this is coming up fast so do what you have to to attend!! Bring your friends, bring your better/worst half... hell bring your grandma if you wants! The more the merrier! November 7th at The Manhattan 7:30pm 125 Westmorland st, Moncton NB Currently working on drink specials, door prizes and other specifics. Detail will be made public once finalized. If anybody has any ideas/comments/donations please feel free to PM me. Out of towners can stay here if they choose to do so. Two cheapest/closest places to the shit-show; mention that you're with the NBRiders convention... Col...

[ Read Full ]
Comments: 8 :: View Comments (Post Comment)
Announcement: 1st Annual Hooligan Bike Extravaganza
Posted: Crazyworm @ Tue Feb 24, 2009 10:56 am
Check the poster!!!!


Comments: 2 :: View Comments (Post Comment)